Do you find your bank account running on empty after every visit to the gas pump? For those wondering how to save money on gas for your car, truck, or SUV, we've compiled a list of tips that should help Bloomfield drivers maximize fuel efficiency. Whether you have a lot of errands to run, have an epic road trip planned, or think you might one day need to survive in a post-apocalyptic landscape, this guide should help you save on gasoline.
---
How to Save Money at the Gas Pump
1. Don't Drive Angry.
Despite assumptions, it's best to drive calmly and kindly as you ride historic on the Fury Road. Aggressive driving, which includes sudden braking, rapid acceleration, and cruising at high speeds, is among the biggest gas-guzzling culprits. In fact, Edmunds.com** determined that Troy drivers can save over 30 percent on gas by adopting a calmer driving style. What's more important to you: cutting off the guy who cut you off, or saving money on gas? Also, as far as highway driving goes, using cruise control and reducing lane changes should also help.
2. Keep Up With Routine Car Maintenance.
Not only does routine maintenance extend the life of your beloved vehicle, but it also reduces fuel consumption. Regularly topping off tire pressure, for example, is one component of optimal fuel efficiency, since tires with low air pressure have increased rolling resistance. In fact, having your tires rotated, balanced, and checked by certified technicians regularly can all help reduce gas costs — something our Tamaroff Honda experts are happy to elaborate on. Other routine maintenance tasks, like replacing dirty air filters, can also increase fuel efficiency. Take care of your car, and your car will take care of you!
3. Track Gas Prices.
These days, the technological world around us has made life a lot easier. Which is to say, there are several apps that will allow you to track gas prices on your smartphone. Should you drive across town to save a nickel? No. But if the app shows a place around the corner that might save you a nickel a gallon, that's sure worth it!
4. Don't Drive.
This sounds like a no-brainer, but hear us out. Driving short distances is inefficient. Why? It takes several miles for a car to warm up to its ideal operating temperature. Until then, the car is less fuel-efficient and emits more pollution. If you only have a mile or two to go, a nice walk or a swift bike ride might not be a bad idea.
5. Time Your Fill-Ups.
A well-known secret about gas stations: they raise prices ahead of weekend driving. When specifically do gas stations raise prices? Many do it around 10 a.m. on Thursday, so you'll want to fill up Wednesday night or early Thursday morning.
---
Does Air Conditioning Save Money on Gas?
If you're trying to figure out how to save gas driving on the highway, using the air conditioner is not the answer you seek. A lot of very smart people believe the air conditioner can save you mpg on the highway due to a decrease in aerodynamic drag thanks to the windows being rolled up. While that's a solid idea on paper, it doesn't quite work in reality. Modern technology under the hood of your car, along with the shapes of modern cars, SUVs, and trucks, make any difference in gas usage on the highway negligible. So in the air conditioner vs. open windows battle, the real winner is the driver, because you can drive whichever way makes you most comfortable without worrying about fuel efficiency.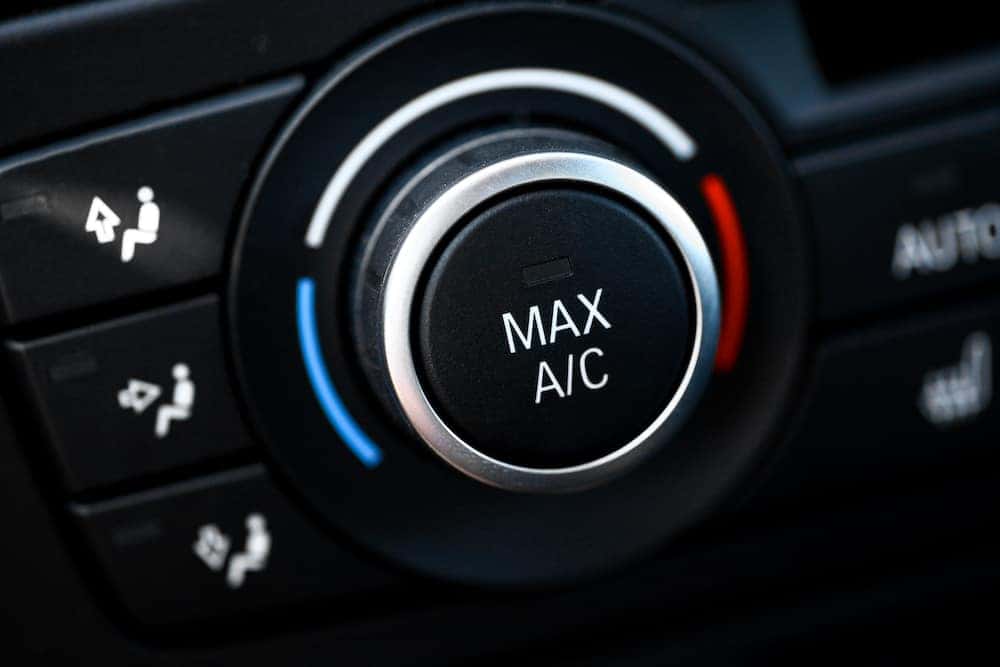 ---
Buy a Fuel-Efficient Vehicle at Tamaroff Honda
Buying a new car to save money on gas may not sound like a budget-minded decision, but in case you're looking, we do have a few suggestions. At Tamaroff Honda, we sell some of the most fuel-efficient vehicles on the road, both used and new. The 2019 Honda Civic Sedan gets a combined EPA-estimated 33 mpg* when paired with the Continuously Variable Transmission. The 2019 Civic Hatchback earns an EPA-estimated 34 mpg* combined, and the Honda Civic EX Coupe achieves an EPA-estimated 35 mpg* combined. Of course, the 2019 Honda Accord Hybrid takes the cake—an EPA-estimated 45 mpg* combined. If you're done paying too much for gas, schedule a test drive at Tamaroff Honda today to decide which fuel-efficient Honda you prefer!
---
More From Tamaroff Honda
There are few sedans that bring together the capacity, performance, and style to match the Accord configurations the engineers at Honda have designed for 2020. In many ways, the Honda Accord is its own rival, thanks to a wide range of trim levels that build up from a substantial set of standard features. Find out…

If you're looking to enhance your Bloomfield commute, then the new 2020 Honda Accord Sedan interior features are sure to impress. This outstanding sedan has the latest technology, comfort, and safety features to deliver a truly well-rounded ride. Learn more about the Honda Accord Sedan interior features with the automotive professionals at Tamaroff Honda. View Accord…

If you're shopping around the Bloomfield and Troy area for an SUV that has it all from performance, technology, comfort, and safety, you'll find what you need with the 2019 Honda CR-V configurations. Throughout this impressive lineup, drivers will have the option of two strong engines, a continuously variable transmission (CVT), along with extra strength…