How to Replace Windshield Wiper Blades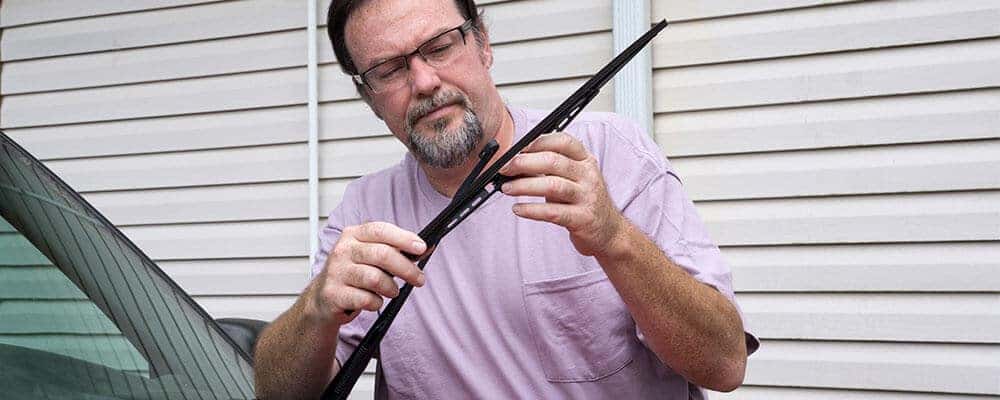 Windshield wipers that don't work properly can be more than just a nuisance. They can make driving a lot less safe. We'll tell you how to replace windshield wiper blades yourself, so you can avoid visibility problems during rain and snow. Changing windshield wiper blades is not difficult. All you need are a few supplies and half an hour of your time.
Figure out what size you need. Check your owner's manual or measure how long your wiper blades are so you can buy the correct replacement.
Remove your old blades. Pull the wiper arm away from the windshield and find the tab where the underside of the wiper meets the arm. Push and hold the tab, then pull the blade down to slide it off the arm.
Put on the new blades. Pull the new wiper blade onto the arm until it clicks into place.
Inspect your wipers a few times a year to make sure they're doing their job. If you're in West Bloomfield or Farmington Hills and don't want the headache of replacing your wiper blades yourself, it's a quick job at Tamaroff Honda in Southfield. We can handle your routine maintenance and detailing, too. Just schedule an appointment and drop your car off. We'll take care of everything!