Learn How to Detail Your Car from the Experts
You might give your car a regular wash, but are you really giving it the TLC that it deserves? If you want to bring your car back to mint condition, then it's time to learn how to detail your car like a pro. In this guide, the experts at Tamaroff Honda share their best tips for cleaning both the interior and exterior of the vehicle. We'll go through the different tools you need and the techniques you should use to make your car sparkle! Need extra help? Check out the auto detail packages at Tamaroff Honda!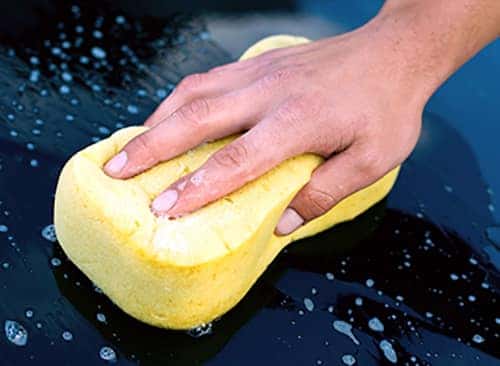 Detailing Toolkit
If you want to give your car a proper cleaning, you'll need the right tools for the job. Luckily, you probably have a good number of these supplies in your house already. Feel free to customize your own toolkit for your specific vehicle, like adding a leather conditioner for those Nappa seats or special cleaners for delicate chrome accents. Here's a basic list of your essentials:
A wet/dry vacuum with attachments
Cloths of various sizes in materials like terry cloth, cotton, or microfiber
Small brushes for tiny areas (toothbrushes, paintbrushes, cotton swabs)
Spray bottle
Canned air
Car wash soap
Upholstery cleaner or surface protector
Carpet stain cleaner
All-purpose cleaner
Interior Cleaning
When it comes to detailing, start from the inside and move out. You can clean the interior in any order that you'd like, but this is a good starting point.
Vacuum your carpets and upholstery to remove any debris. Then, apply stain remover with a brush or spray bottle if needed, or use a leather cleaner and condition for leather seats. Open your car doors and let the product dry completely.
Use your all-purpose cleaner on the door jambs, interior, and steering wheel column. Bring out the brushes to get in all the nooks and crannies, then dry with a towel. Towel off the dashboard and center console, but don't use any cleaner.
Clean the interior of the windows with cleaner, and dry thoroughly to remove streaks.
Exterior Cleaning
Now that the interior is clean as a whistle, let's move to the exterior and really make it shine.
Soap up the wheels and hose off all the mud and dirt, using a brush to get into the spokes.
Wash the exterior of your car with car wash soap and clean rags, hosing off the suds and drying completely with a cotton or chamois cloth.
Spray off the windshields and mirrors to remove any streaks. Enjoy your new ride!