If you live near Bloomfield or Farmington Hills, one thing you can count on is unpredictable weather. And the winter snow, ice, and hail can be a particular challenge. This may leave you wondering, "Does car insurance cover hail damage?" The answer depends on the type of coverage you have on your vehicle. Make sure you have the coverage you need, with our insurance overview.
---
Does Insurance Cover Hail Damage to a Car?
It might if you have the right coverage. If you opted to carry just liability for your used or new Honda, hail damage won't be covered. On the other hand, storm and hail damage will be covered if you chose to carry comprehensive coverage instead. If you have a collision policy, you most likely comprehensive coverage as well, but you will want to speak with your insurance provider to confirm the details of your policy.
What Does Full Car Insurance Cover?
If you have a full comprehensive policy you will be protected against a lot more than an unfortunate fender bender in Southfield. Along with protection from storm and hail damaged, a comprehensive policy can provide a financial safeguard in the event of:
Theft
Vandalism
Damage from hitting an animal
And more
Basic liability won't cover any of these issues. It's also worth noting that if you financed your vehicle, the lender may require you to carry comprehensive and collision coverage until your auto loan is paid off.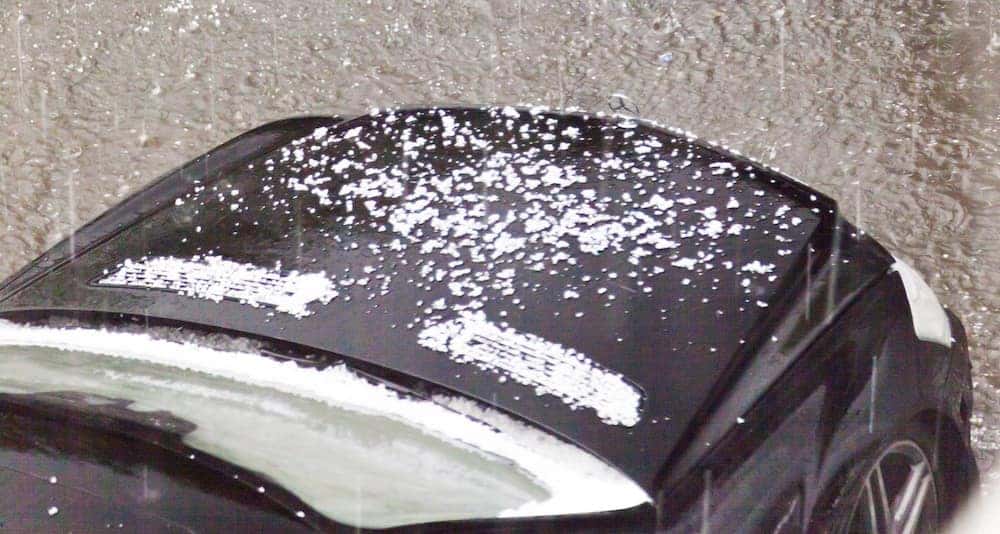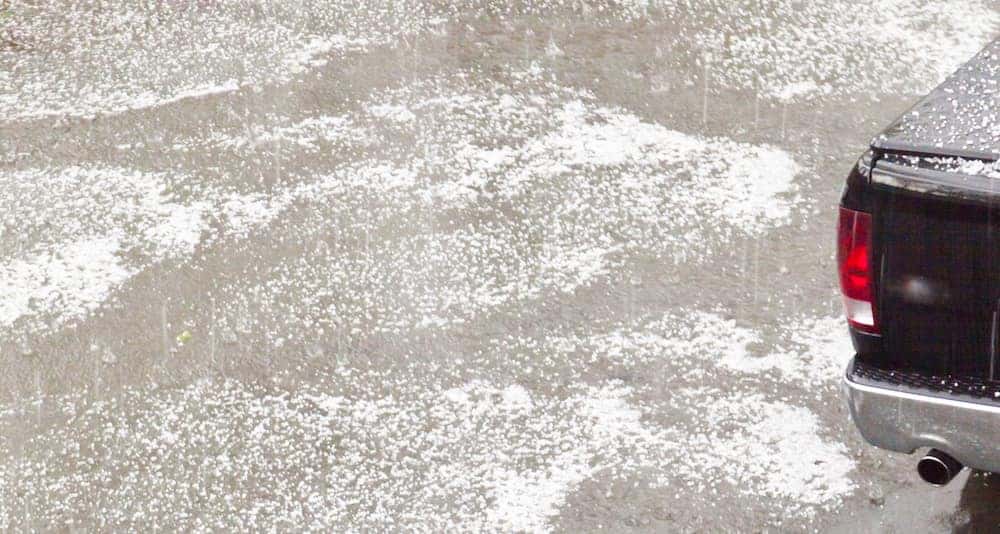 Will I Have to Pay a Deductible?
Yes, unless you have purchased or leased from Tamaroff Honda Normally, the deductible is paid, then the insurance company will cover the rest of your repair costs. But if you have purchased or leased a vehicle from us, you can take advantage of the Family Collision Deductible Reimbursement Plan, where we reimburse up to $500 towards your deductible. This policy is valid for three years after purchase for an unlimited number of claims. And, even better, all the vehicles listed on your auto insurance policy are covered, not just the one you bought from us!
Importance of Repairing Hail Damage
Body damage not only reduces the value of your vehicle, but can cause future problems as well. If the paint is knicked, your vehicle could begin to rust in those spots as it is exposed to the elements. A cracked windshield can pose a danger by both reducing visibility while driving, and breaking suddenly if the crack hasn't been addressed.
Tamaroff Honda is Here for Your Auto Needs
Do you have more questions about your insurance options and coverage, such as what liability insurance covers? Contact the team at Tamaroff Honda and we can talk through your policy needs. If your vehicle has already been damaged, the professionals at the Tamaroff Honda collision center are here to help. Schedule an appointment for our experienced technicians to inspect your vehicle today.
More From Tamaroff Honda
There are few sedans that bring together the capacity, performance, and style to match the Accord configurations the engineers at Honda have designed for 2020. In many ways, the Honda Accord is its own rival, thanks to a wide range of trim levels that build up from a substantial set of standard features. Find out…

If you're looking to enhance your Bloomfield commute, then the new 2020 Honda Accord Sedan interior features are sure to impress. This outstanding sedan has the latest technology, comfort, and safety features to deliver a truly well-rounded ride. Learn more about the Honda Accord Sedan interior features with the automotive professionals at Tamaroff Honda. View Accord…

If you're shopping around the Bloomfield and Troy area for an SUV that has it all from performance, technology, comfort, and safety, you'll find what you need with the 2019 Honda CR-V configurations. Throughout this impressive lineup, drivers will have the option of two strong engines, a continuously variable transmission (CVT), along with extra strength…