Brunch in Southfield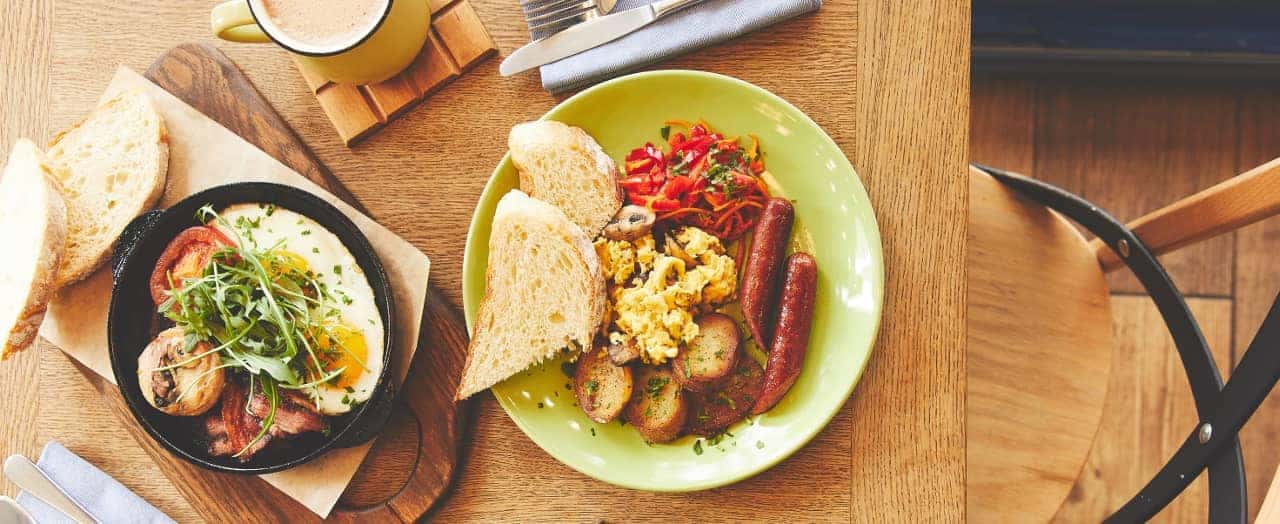 If your heart beats for bottomless mimosas and fluffy omelets, then it's time to schedule a great big brunch in Southfield! There are so many great things to do in Southfield, but at Tamaroff Honda, our favorite stops involve the fantastic food that only our locals can produce. Whether visiting from Troy or Farmington Hills, find out all about the top culinary stops in the Southfield community below!
The Nomad Grill
This hidden gem is tucked inside a hotel, but you'll want to stop by on the weekends for truly unforgettable brunch fare. How about cheese blintzes with strawberry compote and blueberry coulis? What about a pastrami gratin on brioche with fresh bechamel sauce? No matter your tastes, the Nomad Grill has an upscale menu full of creative options that are sure to whet your appetite. Plus, there are plenty of breakfast sides and even a create-it-yourself omelet option to customize your meal to your liking.
Bagel Brothers Cafe
If you need a quick breakfast stop that will really hit the spot, head to the Bagel Brothers Cafe. Locals know that this restaurant has some of the friendliest service and best bagels in the entire town, and visitors quickly learn find out why loyal customers won't go anywhere else for lox. Of course, the bagels are the star of the show, but you can also enjoy warm cinnamon rolls and hearty sandwiches. Don't forget about the espresso and coffee bar!
Original Pancake House
If you're traveling with little ones, then the Original Pancake House is one of the best family-friendly restaurants in Southfield. This charming stop is decorated with vintage signs and artwork to create an inviting, quaint atmosphere. But the traditional menu is the true draw of this local favorite. The Dutch Baby and Big German pancakes are specialties of the house, but options like fruit-filled crepes and sugar-cured smoked ham are also customer favorites.
Plan Your Next Trip to Southfield!
If you're in the neighborhood of Bloomfield, then we hope you'll stop by for a great brunch in Southfield. What if you're looking for dinner options? The folks at Tamaroff Honda are happy to offer our favorite restaurants in Southfield to tide you over! And if you have any auto-related needs during your stay, feel free to contact us for quality service with a smile.